A DECISIVE TURN IN XPLORE'S STRATEGY
Following on the steps of the Argos project, Astra's purpose was to set the foundations of the next generation of Xplore's rovers. Thought of as the first of many iterations on the same and unique platform, this rover was designed with the aim of being as modular as possible.
That year, after another successful participation in the European Rover Challenge, Astra set new standards in technological precision and robustness.
Despite being extremely robust, Argos still had a long way to go with regards to precision. To be able to support the development of more advanced algorithms, all systems were therefore placed under review at the beginning of the year, which eventually led the team to start drafting the first sketches of Astra, our first steering-capable rover!
Thanks to the tremendous collaborations between the mechanical, software and electrical teams, Astra was also our first rover to achieve full navigation autonomy, allowing the rover to reach any waypoint without operator control.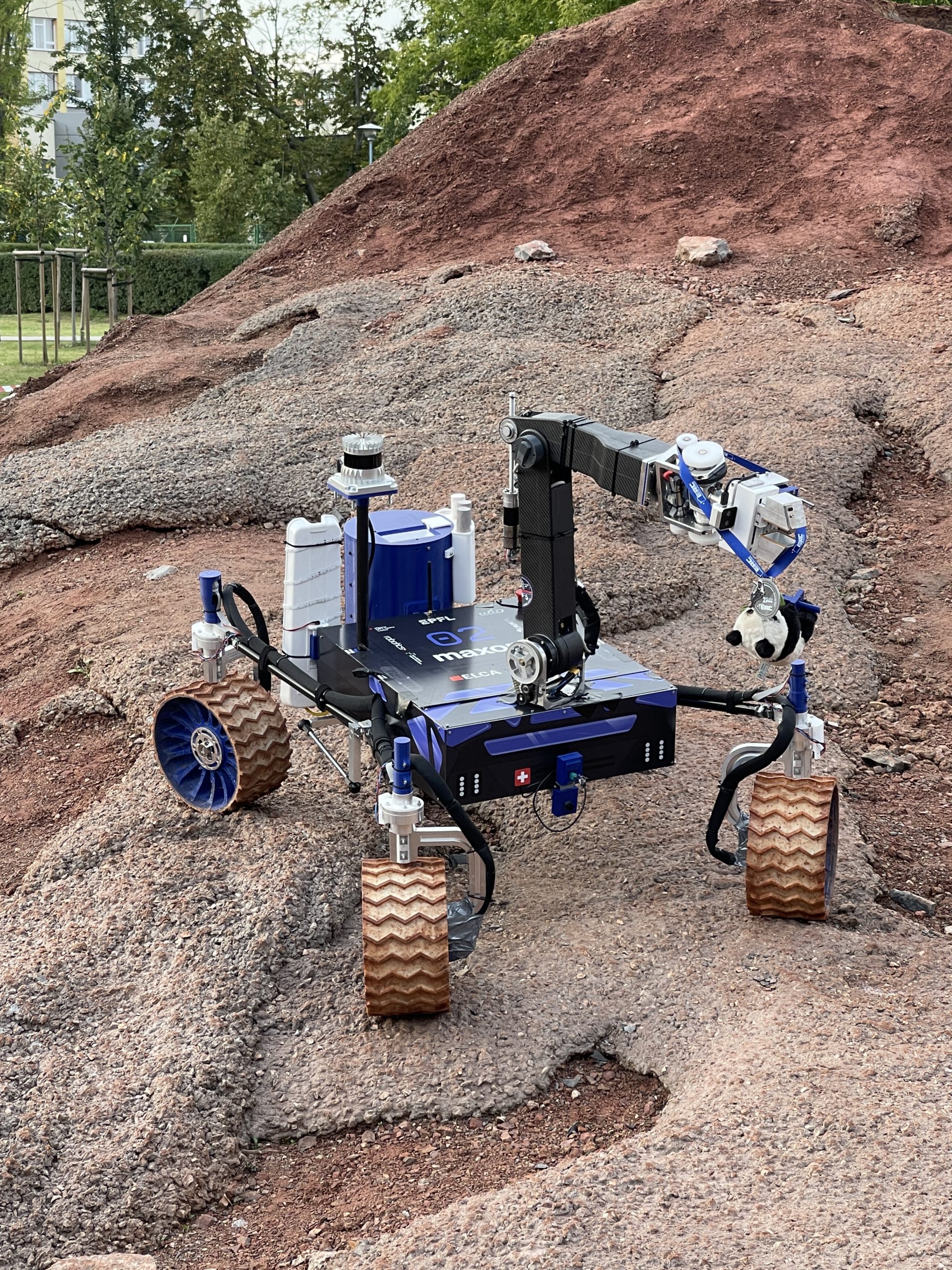 Reaching even higher than during the previous ERC edition, the team placed 2nd out of 64 international teams, showing once again a tremendous 
team spirit and cohesion.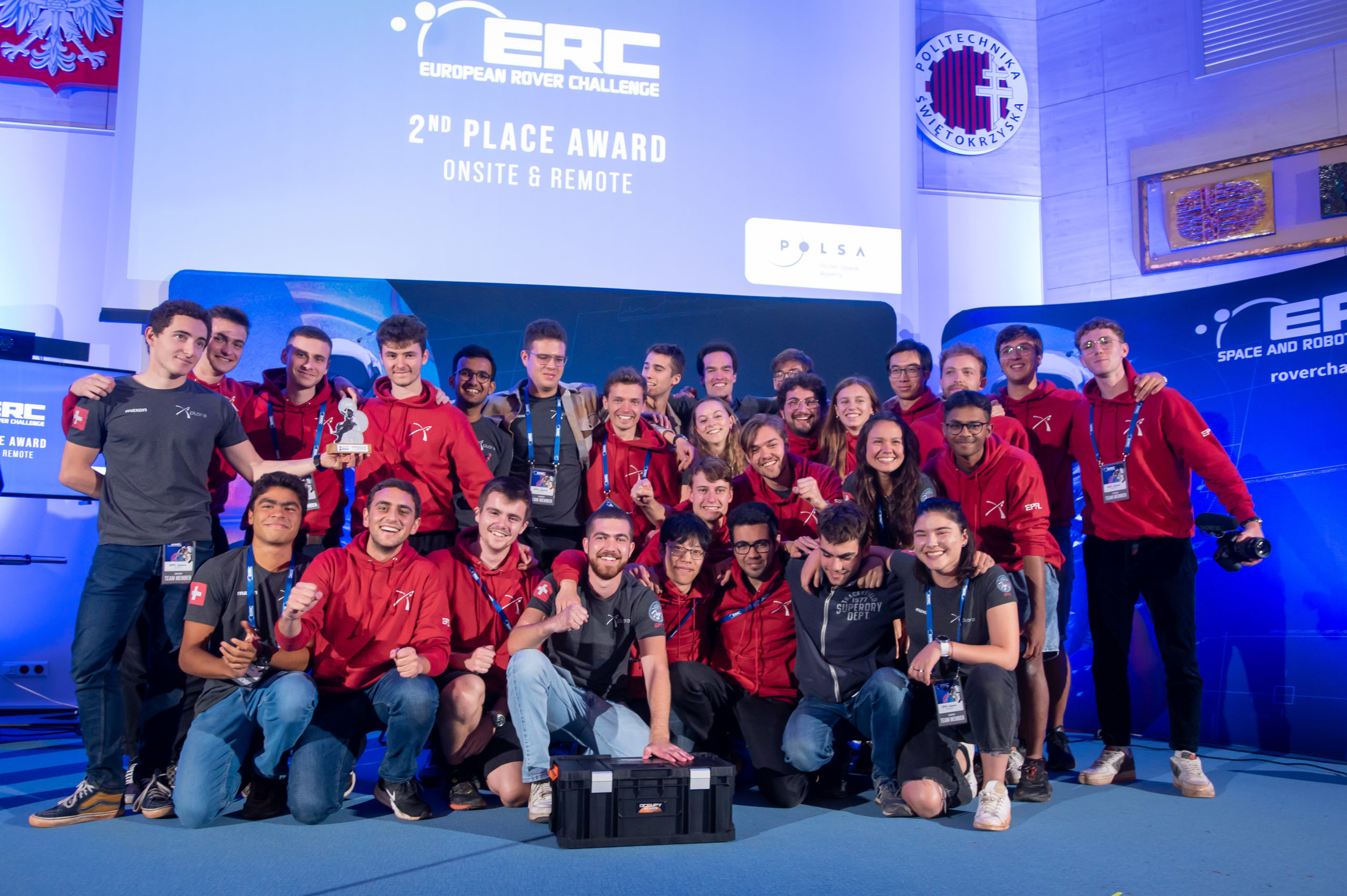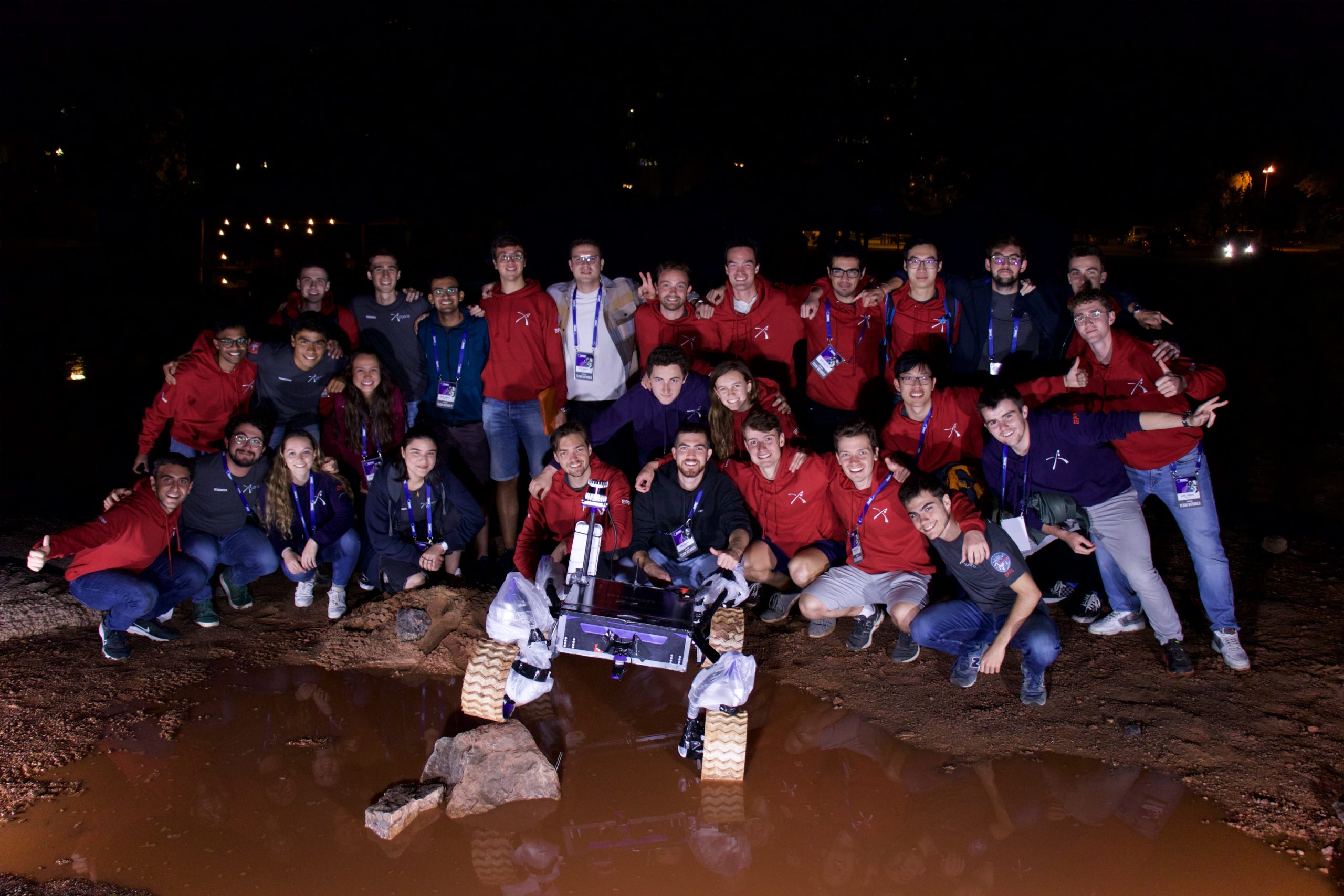 After a year of software development and an intensive testing session during the summer, the team was awarded the prestigious Navigation Award at the competition for being the only team to reach
all 4 waypoints in autonomy, by night
and on a flooded terrain.